After the Christmas and New Year festivities are over, most people are left with a hollow, sinking feeling caused by the amount of money spent over December. It is difficult to avoid using credit to pay for the holiday season however by setting a saving plan early on in the year will help avoid such a huge financial sting in January. Follow this guide for advice on how to save money for Christmas.
Start Early
The last thing you want to think about Christmas 2018 when Christmas 2017 has barely finished. You've probably had enough turkey, chocolate and prosecco to last you until autumn, however by starting your savings plan early on you will make things much easier for your future self. The earlier you start saving, the less you will have to put aside each month. Plus it is likely in January you will still have a hold of all your Christmas gift receipts, you can take a note of what you spent on each person this year and work out how much you need to save by November next year.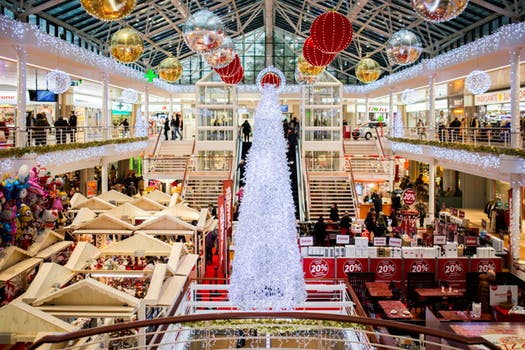 Setting a Budget
If you are on an extremely tight budget you might consider setting yourself a stricter budget per person and only gifting those who gift you. All of these things can help you avoid using credit again next Christmas. Make a list of family and friends who gave you a gift this year or who you absolutely must give a gift to. Allocate an amount for each person and base it on your current salary. Wishful thinking is no use when it comes to financial planning. Considering that you may want to start buying your Christmas presents in November, you will only have ten months to save. Therefore if you save £30 each month you will have £300 to spend by November.
Commit To Saving
The idea is to treat this as a necessity. Just because you have relied on credit every year doesn't mean that you can do that forever. Focus on the relief it will bring you not having an extra several hundred pounds on your credit card next January. Be realistic when setting your savings amount, there is no point in aiming too high and giving up. If you really aren't sure what you can save, put a couple of pounds into a jar each week and build from there.
Hit the New Year Sales to Save
One of the best times to Christmas shop is in January. All the left over wrapping paper, cards, crackers, decorations, trees, and novelty gifts will be reduced in January as the stores want them gone. Take advantage of this and hit the sales. Pick up all the necessities that you would usually buy last minute. It's amazing how much these little things add up to.
Extra Ways of Saving
Over the course of the year you should have a huge clear out of old clothes, furniture and unwanted gifts. Anything in next to new condition can probably be sold online. Not only does this help tidy your home but you could earn a bit more money and put it directly to your Christmas savings. Also if you have a group of friends or colleagues who usually get gifts for each other why not try a secret Santa instead? If you already do a secret Santa try lowering the budget to £5 or £10.