Whether you are a whisky enthusiast or an avid collector of the stuff, finding an affordable rare single malt is not to be sniffed at. One of the great joys in the world of rare whisky is the variety which one has to select from. If you want to keep a lid on things but still want to find a delightful single malt, then this is the place for you. Sit back, relax and have a look at our selection of 5 of the best whisky's on the market today for under £200, and you never know, you might just be tempted enough to add one to your collection.
Springbank 9-Year-old – £160.00
A bottle high on the list of any enthusiast and a real collector's item is the Springbank 9-Year-Old. Limited to just under 8000 bottles, this malt spent its time distilling for 7 years in Bourbon casks while finishing its journey in ex-marsala casks for its final 2 years. This Campbeltown native has an unmistakeable russet colouring and an earthy nose of nature with lasting touches of peat. A sweet, rich, orange zest palate, this collector's item finishes with a long and lingering departure.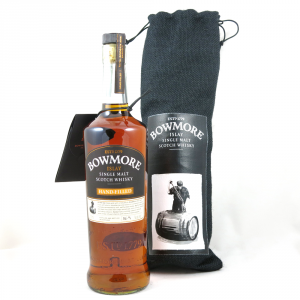 7-Year-Old Bowmore – £185.00
The rarest of the rare, this Islay native was distilled exclusively in the Bowmore Distillery and only ever made its way into a couple of hundred bottles. Its toasted vanilla nose has essences of caramel and honey makes it a favourite amongst collectors. With taste and character in every Dram, this fruity and pungent selection has a complex palate of cinnamon, pear and banana. The finish of this Islay has chocolate, Smokey qualities which matures into a syrupy taste.

Lagavulin 6 200th Anniversary – £195.00
Celebrating ing its 200-year anniversary, Lagavulin featured this special bottle which is another exclusive Islay bottling. A young whisky that overachieves, this golden yellow has a Smokey nose typical of a Lagavulin. The palate is an oaty, spice filled sensation with fruity overtones. It finishes with a long, Smoky finale which leaves a spicy aftertaste to savour.

12-Year-Old Glenmorangie – £199.00
Rare as they come, this Glenmorangie tops the list and is worth the investment. Discontinued, this creation spent its days in bourbon casks for over 10 years. With a fruity nose of sweet berries and cherries standing out in particular. The palate is dominated by spicy oak after initially swallowing, but journeys into a sharp peppered taste. Finishing off in a long, sharp unparalleled manner, this is a favourite for those lucky enough to get their hands on a bottle.
Bruichladdich Laddie 10 Year Old  – £95.00
The last inductee on our list introduces the Bruichladdich 10 First Ed. Distilled as part of Bruichladdich's new product line since changing hands, this bottle is the beginning of a new era. With a medium yellow charm, this malt has a lovely nose which entails herbal, fruity characteristics. Hints of mint, sage, apple and melon all make are all present which contribute to its minimal peaty overtones. Not overpowering in the slightest, but enough to know that it is an Islay. A citrusy palate, with vanilla extracts and a lot of brine this 10-Year-Old finishes with a clean and crisp manner.